Sussex Auto Care – Wheel Alignment
Are your tyres safe on the road?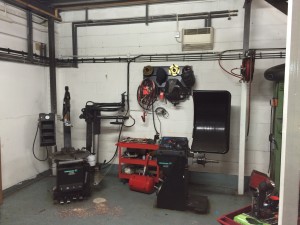 Book Online today to check if your tyres are legal on the road.
Having all four wheels working in conjunction with each other sounds like a simple thing doesn't it? The truth is,that there are certain things that will happen to your wheels over time which will cause them to become unbalanced. This can lead to serious issues on the road and will drastically impact your handling and overall safety. At Sussex Auto Centre, our highly trained technicians use cutting edge laser alignment equipment to ensure that your wheels are aligned properly and are working the way they should. Our technicians can carry out both two and four wheel laser alignment on any vehicle from a Mini to a Sprinter commercial van and will do so at a fraction of the cost from a main dealer.
Benefits of having a wheel alignment through Sussex Auto Care
Reduced tyre wear and tear – not having a properly aligned vehicle is a major cause of significant tyre wear and tear.
Increased fuel economy – If a tyre is going through less rolling resistance then you will see your fuel mileage increase as a result.
Improved handling – Eliminate your vehicle pulling to one side, vibrations or constant adjustment to keep the car straight by having your wheels aligned.
Frequently asked questions about Sussex Auto Care wheel alignment service
Why do I need a four wheel alignment as opposed to a two wheel alignment?
By just getting the front two wheels aligned, you are taking a chance in assuming that the rear two are already aligned with the centre of your vehicle. A two wheel alignment may save a little bit of money in the beginning but you will start to see your vehicles handling, and the life span of your tyres, start to suffer. Getting a four wheel alignment done will ensure that your vehicle is stable and that there are no further issues.
How do I know if my wheels need to be aligned?
Look for the following trouble signs the next time you are on the road. If you notice any of the following, call us immediately and get booked in for an alignment.
The steering wheel pulls either left or right
You feel looseness in the steering wheel when driving
Excessive vibration in the steering wheel
Uneven or excessive wear and tear on the tyres
Lack of centre when the car is moving straight
How often should I get my wheels aligned?
As a general rule, you should look to get booked in for a wheel alignment every 10,000 miles or at the very least, once a year.
How to Book Online