Sussex Auto Care – Car Servicing
BOOK ONLINE 24/7 – even when we're closed!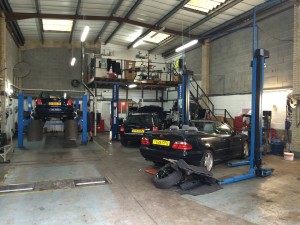 Want to book a service and it's late in the evening? Don't worry, you can use our online booking tool. Simply enter your vrm and you can get an instant price for a MOT, Service, or common repairs, specifically for your car.
Sussex Auto Care has seen years of success by providing our customers with two main things. Quality and transparency. You may have had bad experiences in the past with other workshops being less than upfront about costs for servicing and repairs and you have been bitten as a result of that. That is not how we do business and our long standing reputation is built on giving our customers exactly what need, at a cost that is fair and reasonable.
This is the main reason we have adopted a transparent pricing table for all of our servicing offers so that you have full visibility of what our services cost and how much you will pay. No hidden extras. No nasty surprises. Our pricing table can be found below and if you need a specific piece of work done that isn't on the table, just send us your details and outline exactly what is required and one of our customer care representatives will get straight back to you with a quote and detailed information on booking.
MOT – £39
Full manufactures specification servicing from £159
Minor manufactures specification servicing from £100
Laser wheel alignment check – £35
Full four wheel alignment – £45
Diagnostic fault reading – £40
Air conditioning servicing – £49
Frequently Asked Question about Redhill Auto Care vehicle servicing
Which type of service is best for my vehicle?
Sussex Auto Care offers a wide range of service packages designed to meet every need. Our technicians and support staff would be happy to help guide you through what packages are available and help tailor match a level of servicing to your individual requirement.
What's the difference between an MOT and a vehicle service?
An MOT is a mandatory government regulation which is applied to any vehicle over three years old. The reasoning behind this test is to make sure that your vehicle complies with certain regulations set out by the government and to ensure the vehicle is generally fit for purpose. This is purely for safety reasons and will not check your vehicle for wear and tear or potential faults developing within your vehicle. That is why a large majority of customers prefer to have a service in addition to an MOT to keep their vehicles in the best possible shape it can be.
How to Book Online