Sussex Auto Care – Diagnostics
Have you got a strange light on the dash?
Simply enter your vehicle registration to get an instant price and book your car in now.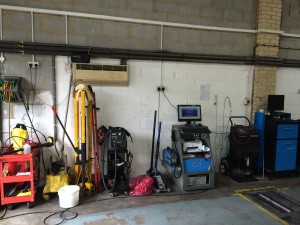 Vehicle technology has moved ahead at breakneck pace and we can't imagine life without a computer system telling us what is wrong with our vehicles. At Redhill Auto Care, we are always at the ready with our team of qualified and fully trained diagnostic technicians who all have an incredible amount of diagnostic and fault finding experience from major dealers. This level of knowledge and service puts our customer's minds at ease by knowing that your vehicles complex computer diagnostics is being handled by someone who has seen it all and knows what to look for.
Our technicians use the most up to date software and computer fault diagnostic testing equipment to find any issue quickly and efficiently. The software we use is consistently updated to reflect new release standards and by using the technology we have available, we are able to find out the source of those warning lights in addition to any other electrical issues that may arise.
The usual suspects that are commonly displayed include:
Alternator issues
Spark plug or plug wire issues
Brake fluid
Battery charge / connectivity
Transmission fluids
ABS brakes
Airbags
The main advantage of using a local diagnostic service is that in most cases, the computer checks are done at much lower cost than that of your main dealer and most checks are fully completed in under an hour.
If you see any type of warning light come on that means that your vehicle has detected an electrical fault from one of its many internal sensors and if not addressed properly, can lead to serious issues in the future and stand to cost you a substantial amount of money when you least expect it.
At Sussex Auto Care we are proud to offer our customers the very best in full scale computer diagnostics so call us straight away if you are seeing any type of warning light come on and don't delay – a small and easy fix can develop into something much more serious if left unattended.
How to Book Online